「燕岭青年艺术家驻地计划」是由燕岭文化传播发起并开展的一个艺术驻地项目,落地于东莞首家艺术生活体验空间——燕岭园。
Young Yan Artists Residence Program is launched by Yan Concept Limited. The current residence venue is Yan Garden, an artful and cultural living space located in Dongguan.
驻地参与者在此以东莞为基地,辐射周边城市地区,将大湾区作为研究对象,通过对驻地周边地区的社会人文环境进行考察、研究以及驻地期间走访周边艺术机构、艺术交流等活动,聚焦具体的区域特性,了解当地文化艺术氛围。同时也可与其他艺术家分享和交流了解世界艺术前沿信息,由此突破自身常规的艺术创作语境,展开不同维度的探索和更加多元的思考,创作出更为优秀、更有思考性的作品,在艺术舞台上获得展示个人才华的机会。
The inspiration of art creation for participants will be based on Dongguan, then spreads to its surrounding cities, and covers the whole Greater Bay Area later on. Through on-site study and investigation of the local society and culture plus the site visiting and communication opportunities with nearby art institutions, the participants are more likely to acquire an in-depth understanding about the local community; meanwhile, interactions with local artists could also be inspiring, which may provide them with some more insights and the trend of art. These would all be helpful and meaningful.
自驻地项目开展以来,已悉收来自海内外三十多个国家和地区的申请。2020年,「燕岭青年艺术家驻地计划」在原有艺术家驻地的基础上,特别增设面向独立策展人的特邀及公开招募,希望能为艺术各个领域的创作者、研究者提供更多不同的艺术生产环境。
Since the start of this program, there are already applications from more than 30 countries and regions. In 2020, with the purpose of expanding the art creation fields and possibilities for participants from various backgrounds, the residence program will also open to Curators alongside Artists.
每位驻地参与者需在驻地期间完成并展示其全新的驻地创作作品和项目研究成果,优秀的艺术家有机会参与于全年度驻地结束后主办的驻地项目艺术联展,更有机会获得举办个人展览或研究成果出版的机会。优秀的策展方案将有机会得到燕岭文化传播提供的展览资金支持,实现展览项目的落地实施。
Every resident participant will need to complete and present their outcomes during the stay. Outstanding artists will have the opportunity to join in the group exhibition about Young Yan Artists Residence Program when the whole season finished; there are also chances for them to host a solo exhibition and publish works. Curators with excellent performance may receive a sponsorship from Yan Concept Limited to implement the curation project.
第二届「燕岭青年艺术家驻地计划」起止时间为2020年07月至2021年6月,一届四期,每期驻地时长为两个月,每期入选2-3位。该计划分为秋冬季及春夏季进行招募,目前已正式启动秋冬季招募。
This season of Young Yan Artists Residence Program is from July 2020 to June 2021. There will be two open calls: one is for autumn and winter (July – December, 2020) section, and the other is for spring and summer (January – June, 2021) section. The first section is now open for application.
a.35岁(含)以下的青年艺术家,或任何年龄的策展人
b.以当代艺术为创作、研究和实践方向。作品视觉形式不限于绘画、影像、装置、综合材料等
c.具有创新精神和严谨的学术态度,能独立开展全新的驻地创作、文化艺术研究项目或跨学科实践
d.有意深入驻地所在地及大湾区,并结合具体场域的环境和语境作为创作和展览研究背景,并在此进行项目开展
1) Artists aged under 35 and Curators of all ages
2) Practicing contemporary art. No limit in the form of art creation
3) Innovative and rigorous; have the ability to carry out brand-new artworks, studies and interdisciplinary practice
4) Have a will to develop career in Guangdong-Hong Kong-Macao Greater Bay Area and can launch the project based on the local environment and context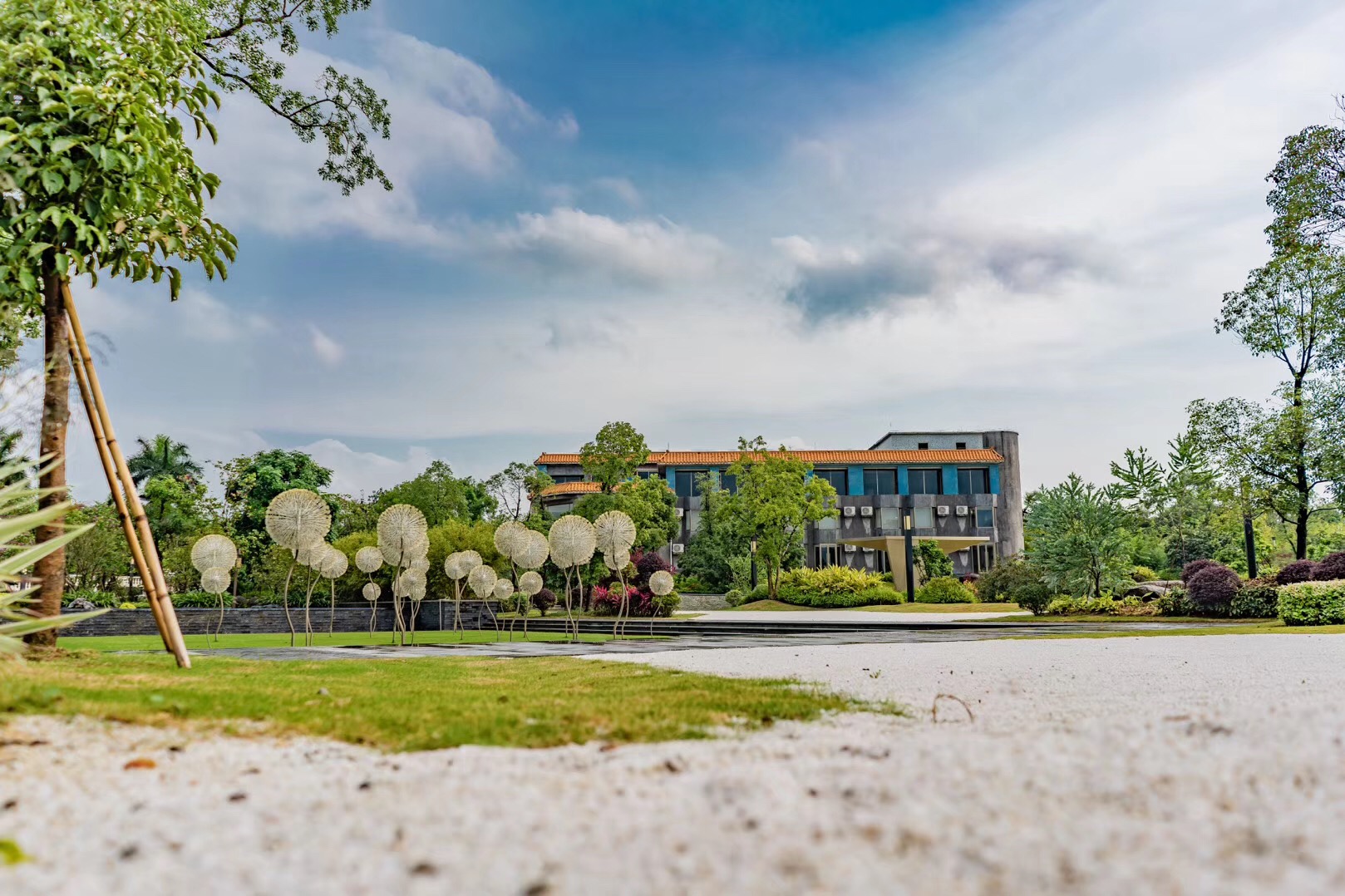 目前开放秋冬季招聘,第一期为07月01日至08月31日,第二期为10月01日至11月30日,秋冬季申请截止时间为2020年05月15日
未入选秋冬季可继续申请下一年春夏季(2021年1-6月)
策展人驻地申请仅开放第二期(10月01日至11月30日)
Application for autumn and winter section is now open, including Session 1 (Jul – 31 Aug, 2020) and Session 2 (1 Oct – 30 Nov, 2020). The deadline is 15 May, 2020
Applicants can apply for the next section (Jan – Jun, 2021) if they are not shortlisted in the first open call
Only Session 2 is open to Curator applicants for this section
填写《申请表》和提供推荐信(在校学生和应届毕业生),《申请表》可直接点击以下链接:https://box.lenovo.com/l/Q08QdJ 提取码:2020。
艺术家申请者 → 提供3年内创作的作品图片8-10张,图片档案名请注明作品名称、尺寸、材料、年代及作品介绍
策展人申请者 → 提供3个以上策展案例,列明已举办的展览的时间、地点、简介,附上现场图或相关宣传链接
*作品集可在申请邮件中以PDF格式另附,影像作品或媒体文本可提供样片和有效链接
*不完整的材料无法通过审核,且材料一旦提交,将作为内部资料存档,恕不退还
Please fill the Application Form and provide Recommendation Letter (*only for students/fresh graduates) if necessary. Click this link to get the application form. (https://box.lenovo.com/l/Q08QdJ Password: 2020).
For artists, please provide 8-10 photos of artworks created in the past 3 years, stating clearly the title of work, size, material and year of creation of each work
For curators, please provide at least 3 curation experiences include time, place, a brief introduction and the photos on site or a reference link
*Please attach the portfolio in PDF format;provide a valid link for video works or media text
*Incomplete applications will not be processed and all the submitted materials will not be returned
申请流程 | How to apply
a.申请者将资料整合成PDF,并通过电子邮件发送至:info@yangarden.com。邮件标题和压缩包以"申请人姓名+2020燕岭青年艺术家驻地计划"的格式命名
b.入选者将在申请截止后15个工作日内收到入选通知,并有工作人员联系进一步洽谈细节
1) Send the well-prepared documents in PDF format (please attach links for videos, if any) to info@yangarden.com. Email title and the name of the ZIP file should be "Your Name + Young Yan Artists Residence Program 2020"
2) Successful candidates will receive a notification within 15 working days, and our staff will contact you for more details and further steps
Major Activities during the residence
驻留期间,进驻艺术家和策展人可在指定工作室进行日常创作或利用园区开放性地方进行展示。策展人可依据驻地现有展览空间进行展览构想和策划,或指定其他合理的展览空间(需由策展人自行确认),最终以提交的策展方案成果为准
驻地期间需完成一次分享会、一次工作坊或开放日。形式及主题以申请表内所提交的为主,或与主办单位协商
需于驻地结束前将驻地期间创作和研究进行不同形式的成果梳理、内容展呈,包括但不仅限于展览、讲座、讨论会等
1) Artwork creation/Project research
The resident participants should implement the art project as proposed during the residence period in the appointed studio or public space in Yan Garden. Curators are supposed to design an exhibition based on the existing conditions or appoint another reasonable exhibiting space. The final report will be subject to the submitted version
2) Interactive section
The resident participants should host at least one sharing plus one workshop/open day during the residence. The form and topic should follow what is written on the application form or what has been agreed with the Committee
3) Presentation
The resident participants should present their outcomes created in the program before the session ended in different forms, include but not limited to exhibition, lecture and seminar
▲ 往期驻地成果展|Previous Exhibitions
a.驻地期间主办方将为入选者提供包括工作室、在地住宿以及每期每人不超过贰万元人民币或等值货币(税前)的费用补贴,包含:
参与者所在地往返东莞驻地的一次往返交通费用(上限为人民币两千五百元)
驻地期间的生活和创作补助费用
b.与其他艺术家的交流活动和顾问团队的阶段性指导和交流
e.作品创作过程中所需展览空间、设备及其他支持和协调
f.优秀的策展方案将有机会得到燕岭文化传播提供的最高三十万元人民币的展览资金支持,实现展览项目的落地实施
1)  Each participant will be provided with an accommodation room, a working studio and a maximum RMB 20,000 (before tax) subsidy covering:
One round-trip transportation fee (no more than RMB 2,500)
Other expenses in living and art creation
2)  Experience-sharing activities
4) Potential participation in annual final exhibition
5) Assistance and coordination during the artwork
creation/curation process
6) Outstanding curation projects may get sponsored by Yan Concept Limited with a maximum RMB 300,000 funding for implementation
个人承担Participants' Responsibilities
a.驻地期间的个人保险费(包括医疗保险和意外保险)
1) Insurance during residence period (Include Health & Accident Insurance)
3)  Any possible tax fee out of the subsidy during the
4)  Other expenses exceeding the funding
官方联系电话 | Tel:(86)769 8262 8688
电子邮箱 | Email:info@yangarden.com
微信 | WeChat:(86)13377787503(小Yan)
WhatsApp:(852) 6391 7193
扫描下方二维码可进入「燕岭青年艺术家驻地计划」往期详情:
Scan the QR code for more information: